Anne Nörgaard Hirsch Allen: February 28, 1939 - October 16, 2006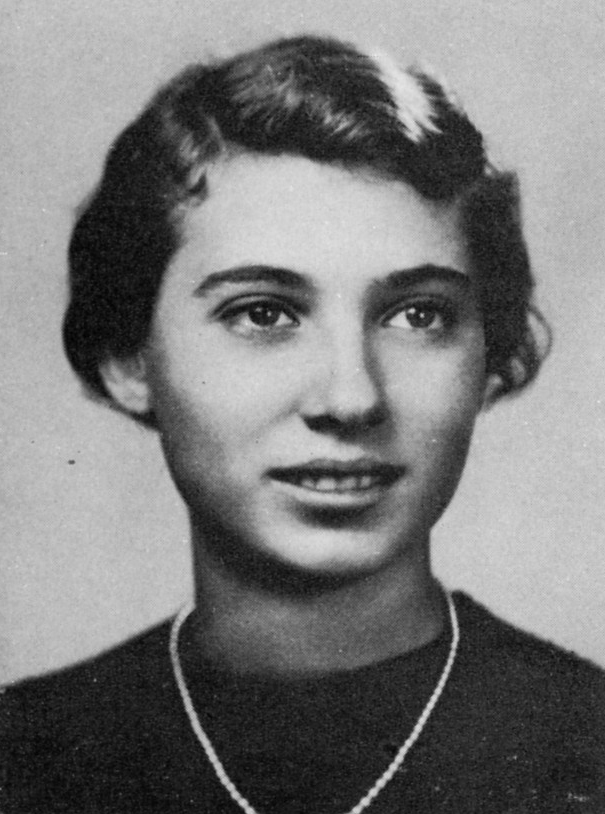 Following a year-long struggle with cancer, Anne Nörgaard Allen of Swarthmore died October 16 at the Hospital of the University of Pennsylvania. She was 67.
She was born in Manhattan on February 28, 1939, and lived during World War II in New York with her mother and relatives while her father was overseas. She grew up in Rutledge and Swarthmore and lived in the latter for the last 30 years. She attended Swarthmore High School and earned degrees from Middlebury College, the University of Edinburgh and Bryn Mawr College. She worked as a psychotherapist at the Philadelphia Child Guidance Clinic, several social service agencies in Delaware County, at Temple University's Rome campus, and for many years in private practice in Media.
Anne was the daughter of Mildred and Rudolf Hirsch, who resided in Swarthmore; she was the loving mother of Brit and Sean Allen, and the wife of Robert Schwoebel, to whom she was married for 25 years.
Anne would choose to be remembered for that which she valued most: her friendships. Everyone who knew her was struck by her extraordinary capacity for making and keeping friends. The bonds thus formed played a critical role in sustaining and supporting her, especially in the last year. The profound character and quality of her caring continues to flourish in the lives she touched.
Colleagues, too, testify to the respect, skill and attentiveness that she offered her clients. Whether with individuals, or whole families (a specialty she acquired in the early days of systems therapy), she built an enviable reputation for not only expertise, but also integrity; "the most honest person I ever met," said one friend. In her work and among friends, she was known as a "good listener." She had an uncanny ear for both what was said and what was meant. No doubt this quality also allowed her to get the accent right in the several languages she knew - Italian, French, German, and Norwegian. Language study was another favorite activity that complemented a lifelong love of literature.
Anne lived life as an art form. Although she had lost her daughter, she chose to seize the good that she could still find. She took authentic pleasure in sharing the beauty in her life. She found pure joy in the multitude of little things we take for granted. One of her favorite movies was "The Scent of Green Papaya." She relished the beauty found in the exceptional (several artists were among her close friends), as well as the ordinary, and took great pains arranging all aspects of daily life - flowers, the table, the presentation of dishes, her clothes, present-wrapping. Her friends knew of her passion for all aspects of food - shopping, preparation, ordering seeds, and gardening. Alice Waters was her heroine. Anne thought nothing of spending a weekend preparing a meal for one to four friends, but not more. Cookbooks, garden and wine books, and novels gradually displaced her husband's medieval history library on the bookshelves.
Late in her illness, Anne was still planning a twice-postponed trip to Paris, a city she loved. Once she was admitted to the hospital, however, she was in and out of consciousness and such plans ceased. But the morning of the day she died, Paris was still on her mind. The Pavilion at HUP boasts superior meal service. A waitress wheels in the meals on a table covered with white cloth and silver-plated pitchers. As the waitress poured the morning coffee for her son and husband, Anne suddenly awoke alert, eyes sparkling, and with abroad smile ordered cafe au lait and other items in French. And just as suddenly, with a funny, somewhat embarrassed laugh, she said, "Oh, I thoughtl was in Paris."
Anne leaves behind so many people who loved her and will miss her greatly. They include her husband; son Sean, daughter-in-law Nora Dock and their children, Amalia and Cole of Austin, TX; and Bob's daughters, Camilla Schwoebel and her husband Steven Taylor, and their daughter Lydia Schwoebel-Taylor of | Smithfield, VA, and Mary Schwoebel and her husband Abdiaziz Mohamed Ali, and their children Kaamila and Liban Mohamed of Fairfax, VA.
Memorial gifts may be made to the American Friends Service Committee, 1501 Cherry Street, Philadelphia, PA 19102; Amnesty International USA, 5 Penn Plaza, New York, NY 10001; or to the American Civil Liberties Union, 125 Broad Street, 18th Floor, New York, NY 10004.